Features
PROMATE 2-in-1 HD Bluetooth Headphones with 6W Speaker Up to 12 Hours Playback Built-in 900mAh Battery. Aux Port & MicroSD Playback. Grey Colour.
Is it a headphone or a speakerphone? Well, it's a combination of both. Corvin is your lightweight, immersive sound-generating headphone which transforms into a wireless 6W speaker. The headset boasts an FM mode that is perfect for all radio lovers. With high-grade in-built microphone and Bluetooth v5.0, experience the most stable connection while making calls or listening to music. The smart on-ear controls allow you to take calls and control music flawlessly. You also get multiple connectivity options to play music, including AUX-in port and TF/SD card slot.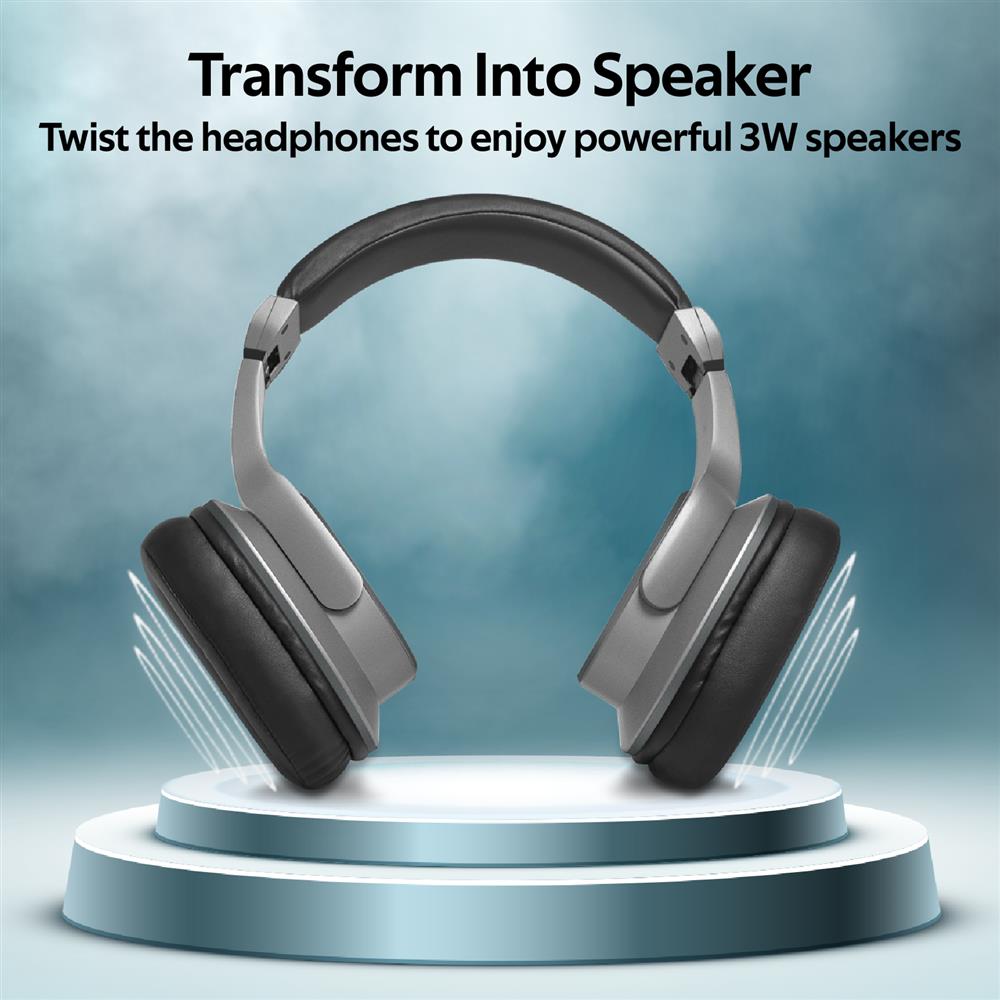 FEATURES:
Unique 2-in-1 headphone with twist speaker
High-definition audio delivery for an amplified listening
Twist the headphones to enjoy powerful 3W speakers
Headphone Mode - 8~12 Hours, Speaker Mode - 3 Hours
Stream music with multiple connectivity options
The on-ear controller keeps calls & music under control
The high-grade over-ear headphone boasts adjustable headband 
**FM range is only 76-90 MHz 
Payment & Security
Your payment information is processed securely. We do not store credit card details nor have access to your credit card information.
Customers also purchased...